*Warning Contains Spoilers to Captain Marvel*
We finally have our first female superhero lead movie for the Marvel superhero universe!
The long-awaited Captain Marvel, written and directed by Anna Boden, was released on March 8, 2019. It is no coincidence that the release date coincided with International Women's Day. The underlying message of the film is to empower women: a message that was impossible to ignore. Brie Larson stars as the title role of Captain Marvel or Carol Danvers, a skillful pilot in the US Airforce. The storyline shows the sexism Carol faced being a pilot, along with other obstacles she faced as a young girl. It was encouraging how she faced adversity, kept getting back up,and proved people wrong who doubted her capability. However, that was the end of making Carol relatable, or making any further character development.
The audience is thrown into what feels like the middle of the story from the opening scene. The film begins in a flashback, and then brings you to present time where Captain Marvel is referred to as 'Vers'. Vers is on a different planet battling an alien race called Skrulls. She has already obtained her superpowers, but it seems Yon-Rogg (Jude Law) is mentoring her on how to control them. Once you've grasped this concept, Vers then crashes to Earth while fighting Skrulls. While Vers is hunting down Skrulls on Earth she encounters Nick Fury (Samuel L. Jackson). In recent Marvel movies they have mixed in humor throughout the film, but Captain Marvel didn't have a lot of humor. The humor was left to Nick Fury, which was only dry humor at best. Captain Marvel or Vers kept a mostly serious tone throughout the film.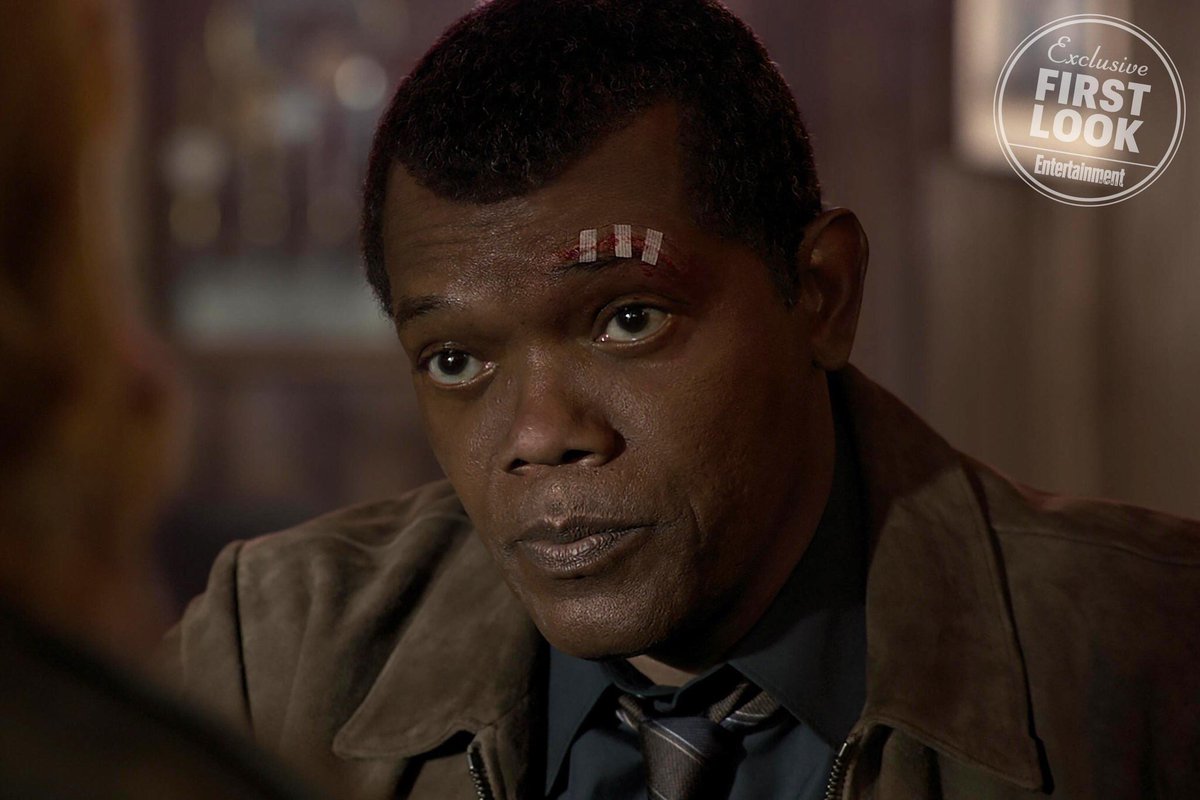 As the story unfolds some of the loose ends are tied up towards the end of the story. However, there were some questions that remained unanswered, and I was forced to resort to Google to connect the dots. Walking away from this film I still don't feel like I have a clear picture on who Captain Marvel is. Believe me I wanted to really like this film! I had no perceived concept of Captain Marvel or Brie Larson. I wished they had shown more of Carol's family, a love interest, or even more of the struggle with the Airforce. This would have given her character some more layers for the audience to relate to.
If you love seeing Marvel films in theaters like I do, you probably feel a little obligated to see Captain Marvel. This is the last film right before Avengers: Endgame where we will hopefully see all of our favorite superheroes come back from the huge defeat by Thanos. Captain Marvel has some kick ass powers that I can definitely see benefiting the Avengers! After the release of the official trailer for Avengers:Endgame I can't wait to see how Captain Marvel interacts more with Thor, and the rest of the Avengers!
Meg A Rater
3.5 out 5 Stars
Written by: Meagen Carone
Edited by: Kristen Smith